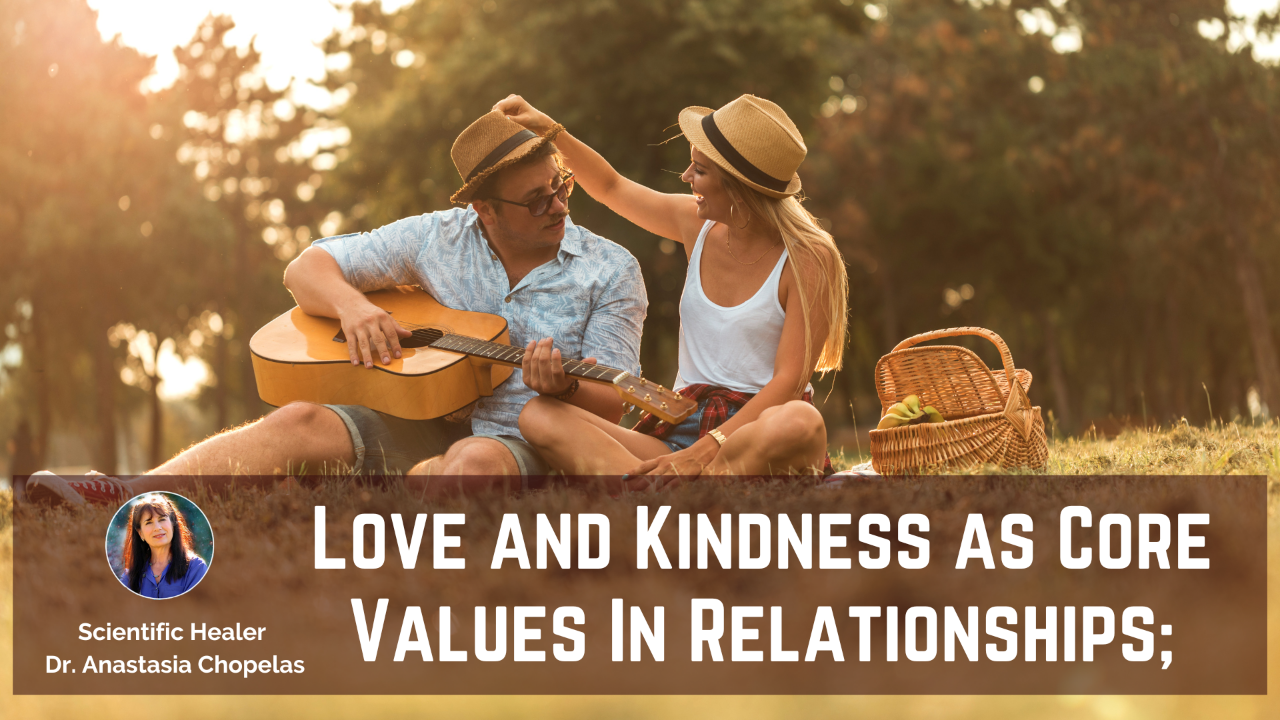 Love and Kindness as Core Values In Relationships
Jun 05, 2019
What is love? Often, when you've grown up in a dysfunctional family, it's not easy to recognize it. http://greatrelationships.today
In today's broadcast, I focus on describing my journey through not knowing what love is to finally experiencing it in my forties from the most innocuous of places.
Love and kindness go hand in hand as primary core values for healthy, successful relationships, after trust and respect. Do you recognize yourself in any of the descriptions in the broadcast?
Often it's the lock and key in terms of what you're expecting in your relationships to help you discover the direction to take. For me, it was finding that I was attracted to angry people so I could finally appease my demanding mother. Getting away from the issue, of course, doesn't solve it because you take you along with you everywhere you go.
After releasing that need and clearing all my other significant relationships, whether they were in my life or not, is where I finally found peace. Trust and respect came first followed by love and kindness.
Listen in to follow my perceptions of love: maybe they're yours, too.
Get your free relationship healing to help undo the unhealthy energetic patterns quickly: https://scientifichealer.com/relationship
1:54 What is love?
6:26 Love is a gift!
7:13 Adding kindness to love
10:42 Unconditional love expects nothing in return
12:40 Love and kindness are partners
15:07 Putting up protective barriers blocks intimacy
15:30 https://scientifichealer.com/relationship
Click below to watch this episode.
Wake UP Your Brain in 11 Minutes.  
Do you wonder why you feel all fuzzy brained and unclear in the mornings?  You may even wake up dizzy and tired.  This brief healing audio does all the morning hygiene for you to help reach your most creative and energy self quickly.
YES, SEND ME THE FREE HEALING AUDIO!